Trade License, Overview.
Defination Trade License is a license issued by the municipal corporation which gives you permission to carry on the particular trade or business for which it is issued.
BBMP Estimates that there are over 4 lakh establishments in Bangalore which require a trade license.
The Min, Max, average and Median Trade license fees paid in Bangalore are Rs 20, 773200, 3734.93, 1200 respectively.
BBMP collected a total of Rs 16 crores for the period under survey.
At the median Rate BBMP has the potential to collect Rs 48 Crores
If we consider the average the fee collection should be Rs 149.4 Crores.
Let us explore where this revenue leak is taking place.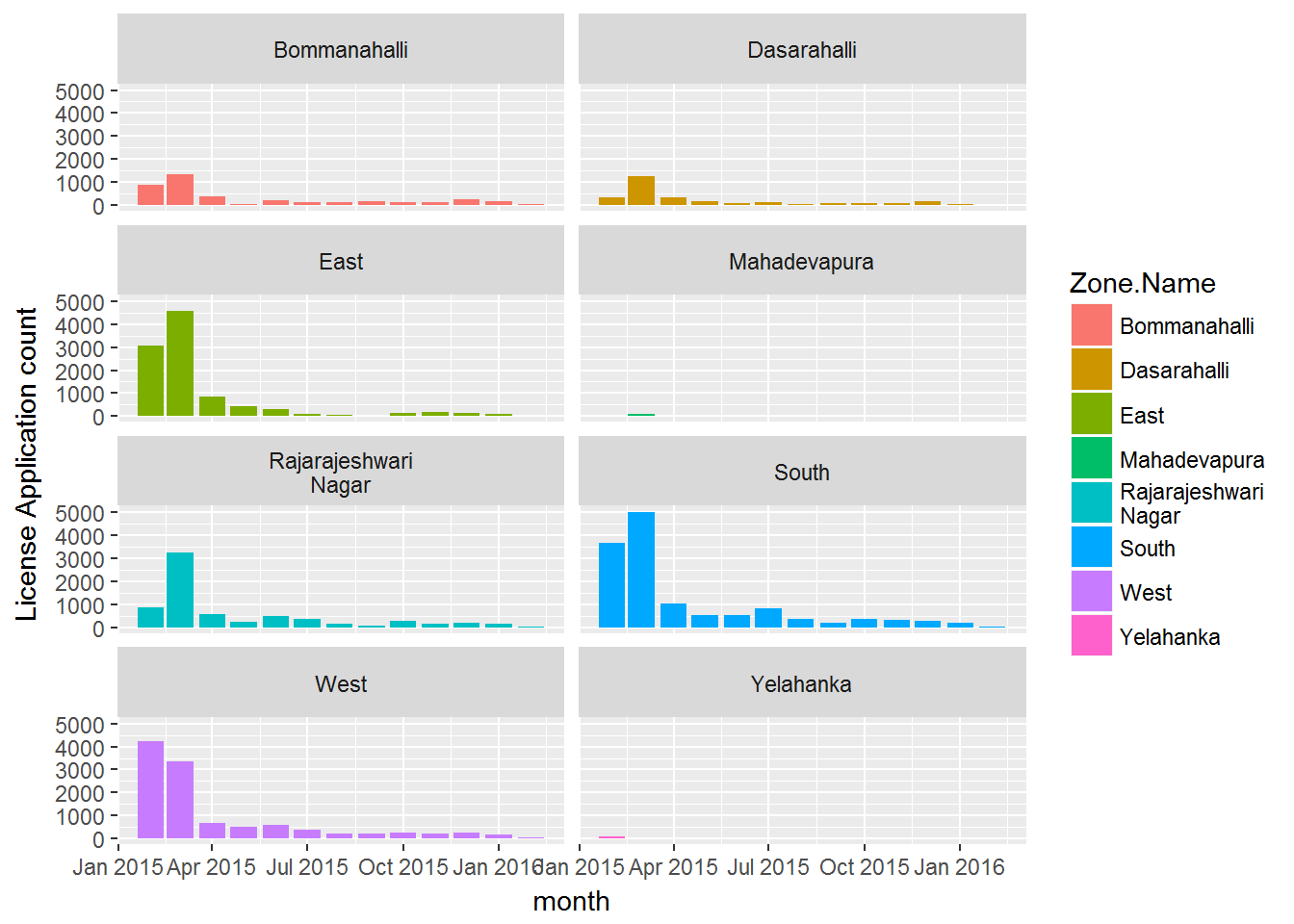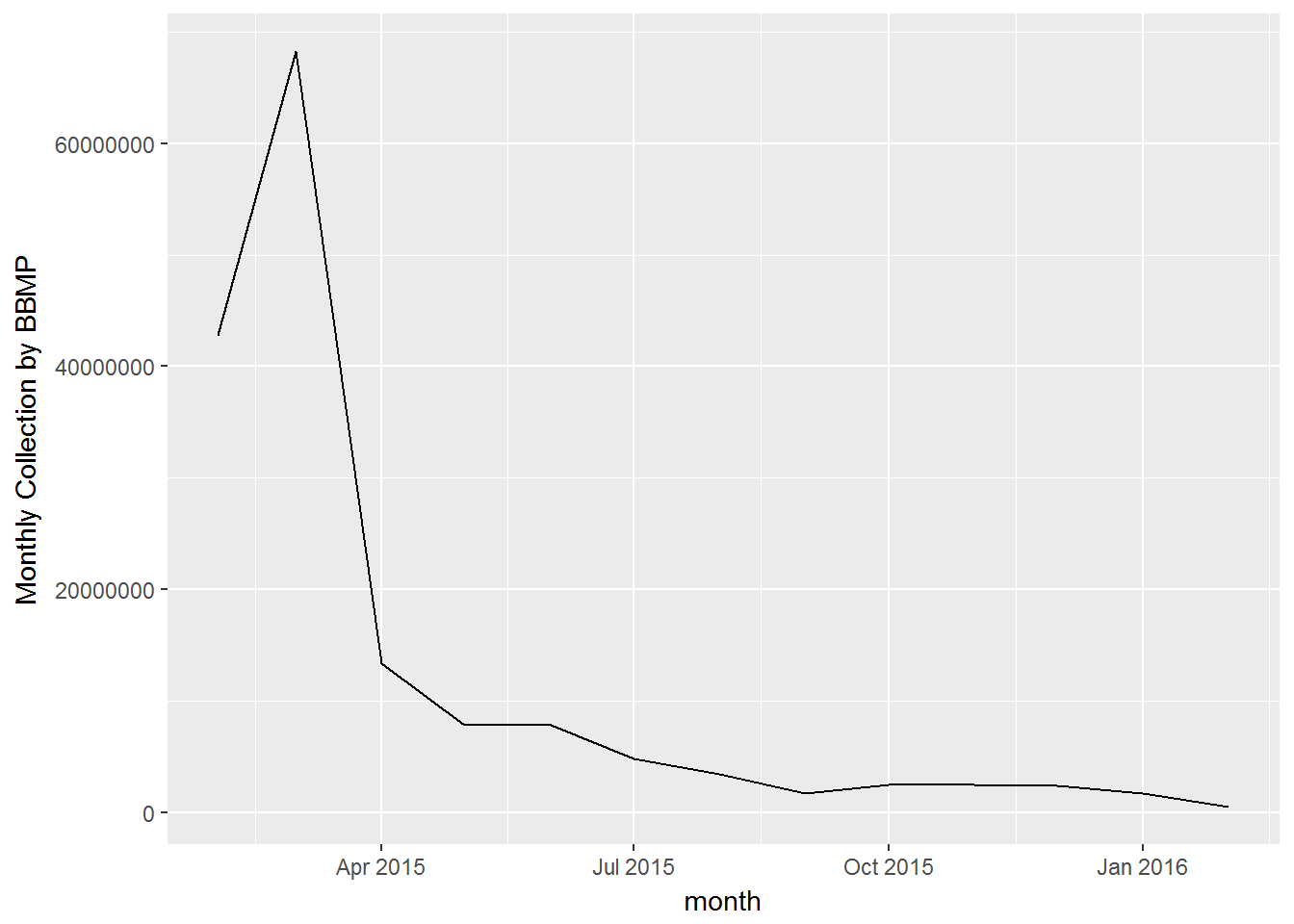 An Analysis of Trade license data from 2015 shows that BBMP has either failed to collect or to report the collected trade license fees from traders in Mahadevapura and Yelhanka Zone.
BBMP collects annual trade license fees from some 55,000 traders.
By BBMP's own admission it needs to collect fees from some additional 4 lakh traders.
As per SC 2% of a cities population should be allowed to ply their trade as street vendors, The data on this 2 lakh street vendors is missing. Data Available indicates they have collected 16 Crore from 40284 traders. We request BBMP to put the remaining data online.
The analysis of available Data shows that the reported fees collection is far less than the potential.
This year(2016) BBMP has increased the fee rates (at least doubled for all categories, 4 times increase for a few category) So the potential collection for 2016-2017 will be 301.87 Crores